James Bond: The Spy Who Loved Watches - What 007 Wore
Over the years we've had many Omega "James Bond" watches pass through our doors and each and every time we get one of these pieces into stock we are always blown away by the reception that it receives. These watches have pretty much become collectors pieces and it's no doubt that the value and popularity of them will only continue to rise as time passes.
Recently we got a stunning "Goldeneye" watch into stock and it got us talking – where did the whole Bond watch saga start? And how did it end up where it is now?
So sit back and enjoy this history lesson of all of the watches that were officially worn by the world's greatest spy.
Phase 1 – The reign of Rolex and Sean Connery
1962 Film: Dr. No Watch: Rolex Submariner 6538 / Gruen Precision 510
So the origins of this story begin with the first James Bond film, Dr. No, where we famously see Sean Connery sporting a stunning Rolex Submariner 6538.
But why Rolex? Well, Fleming was a huge Rolex fan and in his first Bond novel, Casino Royale, he stated that James Bond "could not just wear a watch. It had to be a Rolex". So when producing the first few films, Albert R. Broccoli honoured this statement and made sure that Rolex would be the international spy's watch of choice. However, contrary to popular belief the Rolex Sub isn't officially the first Bond watch to appear on screen. Instead it's actually a Gruen Precision 510 that we see 007 wearing in the opening scenes of the film, tucked discreetly under the cuff of his shirt.
As it's so hard to see the Gruen properly, fans were left in the dark for many years trying to figure out exactly what model this watch was and what brand it belonged to.
Unfortunately though the Gruen Precision was and still remains to be over shadowed by the Rolex with pre-owned values barely making it past $500, compared to the pre-owned market value of the Sub where one sold in 2018 at Philips' New York auction for $567,000.
1963 Film: From Russia with Love Watch: Rolex Submariner 6538
Don't fix it if it's not broken right? In the second film of the franchise Connery appeared wearing the exact same trusty Rolex as before.
1964 Film: Goldfinger Watch: Rolex Submariner 6538 In the third film 007 yet again stuck with the Rolex Submariner but this time swapped the brown leather strap for a famously ill-fitting fabric one that still doesn't go down well with enthusiasts to this day. Nevertheless, it did the job and by this point the relationship between Rolex and the Bond franchise was pretty much cemented.
1965 Film: Thunderball Watch: Rolex Submariner 6538/ Breitling Top Time
By its fourth appearance in the franchise, it was time for the Submariner to share the spotlight.
Enter Breitling!
In the film Bond was given a Breitling Top Time by Q that was modified to act as a Geiger counter, which 007 used to track down two nuclear bombs stolen from NATO by arch-enemy Spectre. This made the Top Time the first Bond watch to double as a spy tool.
The Breitling was a one of a kind, being the only one produced specifically for the film. Funnily enough this rare piece somehow made its way onto an English car boot sale in 2013 where some lucky devil managed to bag it for £25. Later, the new owner recognised what they had purchased and decided to sell it on where it fetched a staggering £103,875 at auction! We're still waiting for one of those bargains to come through our doors 😉
Interestingly enough, Breitling actually reissued the Top Time in 2020 as a limited number of 2000 pieces, retailing at £4100.
1967 Film: You Only Live Twice Watch: Gruen Precision 510
By the fifth film Connery was fed up with the role of Bond. Having grown tired of repetitive plots, lack of character development and lack of privacy he decided to step away from the franchise.
During his final appearance though he treated fans to a blast from the past when that sneaky Gruen Precision 510 made another, barely visible, appearance which again left fans guessing for years to come.
1969 Film: On Her Majesty's Secret Service Watch: Rolex Chronograph 6238 / Rolex Submariner 5513 / Rolex Submariner 6358
In film number six George Lazenby replaced Connery as the new Bond and had the luxury of wearing three stunning Rolex pieces; the Rolex Chronograph 6238, the Rolex Submariner 5513 and the Rolex Submariner 6358.
However, Lazenby quickly decided that the franchise wasn't the right move for him and actually quit before the films premiere. Hmm, maybe not everyone is so dazzled by the perks of free Rolexes after all.
1971 Film: Diamonds Are Forever Watch: Gruen Precision 510
Desperate to get another Bond in, Broccoli managed to tempt Connery back into the role with an offer too good to turn down. That offer being $1.25 million + 12.5% of the film's profits - roughly equating to $6 million in total.
Bet he was certainly shaken, not stirred by that offer!
Back for his return as Bond, Connery entered the way he went out, wearing that same subtle, mysterious Gruen! Damn you Connery!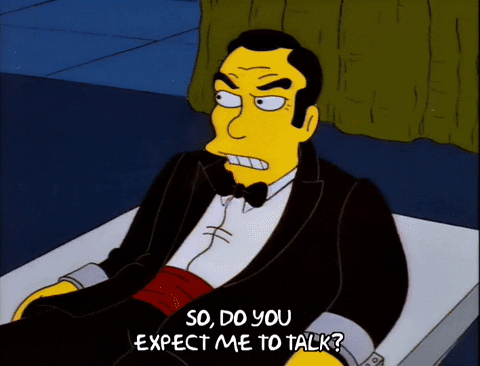 However, shortly after the release of the film, Connery decided to say NEVER AGAIN and actually quit the role for good… or so he thought 😉
Phase 2 – The take over of Roger Moore and Seiko
1973 Film: Live and Let Die Watch: Rolex Submariner 5513 / Pulsar LED
By film number 8 it was time for a new era! Cue Roger Moore!
Moore made his debut as the new Bond during the quartz revolution of watchmaking, so it was no shock that 007 is seen wearing a Pulsar LED digital watch during the opening sequence of the film.
But in true Bond style, the watch was soon swapped to the classic Rolex Submariner, this time the 5513 version as worn by George Lazenby.
This time though the classic Sub got its first modification where it could double up as a buzz saw and deflector magnet. Handy for those times when you need to remove some handcuffs or deflect bullets perhaps. I wonder how much that upgrade costs in store.
1974 Film: The Man with the Golden Gun Watch: Rolex Submariner 5513
The 9th film in the franchise again featured the Submariner 5513.
1977 Film: The Spy Who Loved Me Watch: Rolex GMT Master / Seiko 0674 LC
By the 10th film digital watches had really taken off, and what sort of a spy would James Bond be if he wasn't keeping up with the times?
In this film we saw 007 sporting a Seiko 0674 LC that doubled up as a pager, capable of printing out ticker-tape messages sent by M.
But of course, this isn't the only watch that Bond wears in the film. Keeping the Rolex saga alive, there are a few scenes where Bond wears a stunning GMT Master on his wrist.
1979 Film: Moonraker Watch: Seiko M354 Memory Bank Calculator
With the rise of the digital age, it was no surprise that Bond stuck primarily to a digital watch for the 11th, space-themed instalment to the franchise. Concealing a secret, explosive charge, the little Seiko M354 saves the day.
1981 Film: For Your Eyes Only Watch: Seiko 7549-7009 / Seiko H357 Duo Display
At this point in the franchise, Seiko had pretty much shunted Rolex out of the Bond scene as the agents go-to watch.
In the 12th film we saw the arrival of not one but two Seiko's. The first being the Seiko H357 "Golden Tuna" which featured a built in microphone and digital display that could be used to deliver text messages.
The second, interestingly enough was an analogue Seiko 7549-7009.
1983 Film: Octopussy Watch: Seiko G757 Sports 100
What a name 🤣
For the controversially named 13th movie, Q presented Bond with a modified Seiko G7G5 Sports 100 watch that allowed the agent to track tapped devices via a red tracking dot that appears on the watch screen. Something we all wish we had.
1983 Film: Never Say Never Again Watch: Mystery watch
SHUT THE F…RONT DOOR!
HE'S BACK!
Ok so in 1983, Taliafilm released Never Say Never Again which was a separate movie from the already ongoing James Bond Universe from EON Productions.
The film was an adaptation of Thunderball and focused on an aging Bond returning to action. Long story short, Connery decided to re-enter the role due to the film focusing more on the aspect of a detective story which he had always longed for. I suppose the saying is true, you really should never say never.
During his last bash as Bond he again left fans guessing over the identity of his still unknown black laser-cutting watch, before finally quitting for good this time.
Shocking. Positively shocking.
1985 Film: A View to a Kill Watch: Seiko SPR007 7A28-7020 / Seiko H558-500 SPQ001 / Seiko 6923-8080 SPD09 / Rolex Datejust
In the 15th film (technically) it was Roger Moore's turn to retire and he certainly did go out with a bang where watches were concerned as he wore four different watches to mark his departure.
The first was a Seiko SPR007 7A28-7020 chronograph which can be seen at the beginning of the film. This is then swapped for a Seiko H558-500 SPQ001 during the Eiffel Tower Scene which is also again swapped for a final Seiko 6923-8080 SPD09. Making it the last Seiko to be worn in the James Bond franchise.
At the end of the film Moore stays true to where he began and finishes his reign as Bond wearing a Rolex, a Datejust to be precise.
Phase 3 – Timothy Dalton and the end of Rolex
1987 Film: The Living Daylights Watch: TAG Heuer Professional Night-Dive 980.031
By the 16th film it was yet again time for a new guy in town, and no we aren't talking about Timothy Dalton, we're talking TAG Heuer!
Side note here, I was actually very shocked to learn that TAG made it into the Bond franchise before Omega did, but yeah, it happened. Bond can be seen wearing a beautiful TAG Heuer Professional Night-Dive 980.031 throughout.
1989 Film: Licence to Kill Watch: Rolex Submariner 16610
Short and sweet, for his 2nd and final appearance Dalton was treated to a slice of the Rolex pie and can be seen donning a Rolex Submariner 16610.
Little did we know that this would actually be the last time that we'd see a Rolex in any of the Bond films going forward.
Phase 4 – Pierce Brosnan and the rise of Omega
1995 Film: Goldeneye Watch: Omega Seamaster Professional 300M 2541.80
After a bit of a hiatus, the James Bond franchise came back to entertain us once again for its 18th instalment and this time we were treated to yet another new Bond – Pierce Brosnan.
However, this wasn't the only change that we were treated to. No Sir. By this point Omega had become the official watch partner for the James Bond franchise and it was in this film that Omega made their Bond debut.
Cue the Seamaster Goldeneye 2541.80. Or should I say the pimped-out version of it, thanks to the built-in laser and detonator courtesy of Q.
BUT WAIT!
I know what you're all thinking. WTF happened to Rolex? How could such a big brand get shunted like that?
Ok, so surprisingly enough for all those years that Rolex appeared in the Bond films, Rolex never once actually paid for product placement. In fact, they did very little to take advantage of their presence within the franchise and seemed to have somewhat taken it for granted that Bond was naturally meant to wear a Rolex as Flemming wished.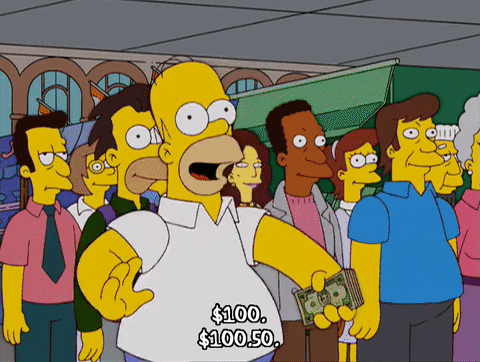 However, by 1995 product placement was quite a big thing and film producers knew that they could receive a fair sum to promote brands on the big screen. Thus, to no surprise, the Bond franchise decided to open up a bidding war amongst watch manufactures to become the official watch of James Bond. Cleverly noticing the value in such a deal, Omega decided to outbid the competition and bagged themselves the position as official partner.
The rest is history.
1997 Film: Tomorrow Never Dies Watch: Omega Seamaster Professional 300M 2531.80
Continuing with the franchise both Omega and Brosnan made their return hand in hand, this time with a mechanical version of the previous Seamaster.
1999 Film: The World is Not Enough Watch: Omega Seamaster Professional 300M 2531.80
For the 20th film Bond wore the exact same automatic piece as before but this time it had a few more gadgets attached to it in the form of an ultra-powerful light and grappling hook.
2002 Film: Die Another Day Watch: Omega Seamaster Professional 300M 2531.80
Still sticking to their guns, Omega decided to stick with the trusty 2531.80 to mark the end of Brosnan's reign as Bond. Poor guy didn't get to experience many watches did he. However, on the flip side, at least this watch is now referred to as the "Pierce Brosnan Omega".
Phase 5 – Daniel Craig continues the Omega legacy
2006 Film: Casino Royale Watch: Omega Seamaster Professional 300M 2200.80 / Omega Seamaster Planet Ocean 2900.50.91
Taking us back to where it all began, Daniel Craig kicked off his debut with not one but two new Omega watches.
The first was a Seamaster Planet Ocean 2900.50.91, worn only in the opening sequence before getting swapped to the co-axial Seamaster 2200.80.
2008 Film: Quantum of Solace Watch: Omega Seamaster Planet Ocean 2201.50.00
Film 23 and unfortunately the Quantum of Solace Omega watch didn't get too much screen time besides the scene where Bond plunges in the deep sea, showcasing the watch's 600m water resistance capabilities.
2012 Film: Skyfall Watch: Omega Seamaster Planet Ocean 232.30.42.21.01.001 / Omega Seamaster Aqua Terra 231.10.39.21.03.003
Not skimping on their watches again, Omega treated us to two different Seamaster's in Skyfall. The first being the Planet Ocean 232.30.42.21.01.001 and the second being the Aqua Terra 231.10.39.21.03.003.
Both are absolutely stunning watches and interestingly enough the Planet Ocean actually sold for 200,000 euros at Christie's 50 years of Bond auction.
2015 Film: Spectre Watch: Omega Seamaster 233.32.31.41.21.01.001 / Seamaster Aqua Terra 231.10.42.221.03.001
During the 24th film, Daniel Craig finally received his first modified Seamaster 300 equipped with explosive capabilities. However, to no surprise, this is not the only watch that Bond wears during the film. The agent also sports an Aqua Terra earlier on in the film.
<